AlMaha Abuzraiq
AlMaha Abuzraiq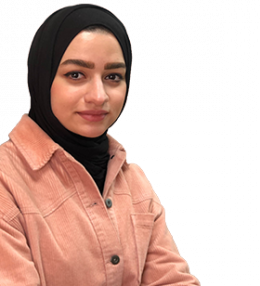 About
An aspiring Software Tester Engineer with a diverse background in programming, Information security, and creative design to provide comprehensive software evaluations that can be used to transform user's experience.
Information
As a Software Test Engineer, I have the ability to give and receive different kinds of information as well as working well with others.
I believe that, by researching and exploring I can follow my interests, continually learn new things, improving my skills in problem-solving, and challenging myself in new ways.
 
Education
Holding a Master's degree in Information Systems Security and Digital Criminology from Princess Sumaya University for Technology & a Bachelor's degree in Computer Information Systems from Yarmouk University.