Ayah Abu Khalaf
Ayah Abu Khalaf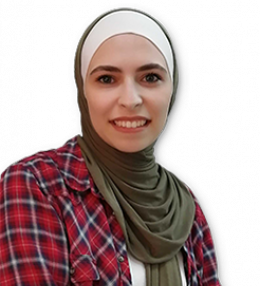 About
Self motivated professional sales executive who loves to meet new challenges, maintains relationships with clients by providing support, information, guidance and recommending new opportunities.
Information 
As a sales executive I ensure to play a key role in building loyalty and trust between customers and our company.. The quality of our services encourage the customer to recommend us to a friend or give a positive impact to our company.
Education
Holding a bachelor's degree in business information system from Jordan University.