Eng.Rana Al Quraan
Eng.Rana Al Quraan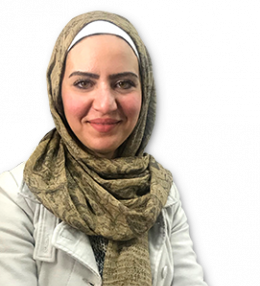 About
Results oriented project manager who focuses on meeting clients expectations as well as managing a team by using Agile Methodology.
Information 
As a Project Manager, leadership & communication is a very essential part of my life, which reflected on my personal & social days as well. Being a Project Manager is being a multi-oriented skilled person with a top potential of dealing with different mindsets and personas on a daily basis.
My lifestyle is about organizing time between work, home & family beside some personal interests, traveling is good to change routine from time to time with a good willing to keep power and positive vibes.
Never stop or give up and always have a Dream!
Featured Skills
 Cross-cultural communication skills

 Problem-solving

 Team & time management
Education 
Holding a bachelor's degree in Computer Engineering from Al Balqa Applied University 2009-2013 (v.good)
Certificates 
Completed Courses & Training
 PMP

CCNA

Linux

A+

Direct sales Skills

Drupal
Tip Of The Day
I don't know the key to success, but the key to failure is trying to please everyone