Hajar Belhaoud
Hajar Belhaoud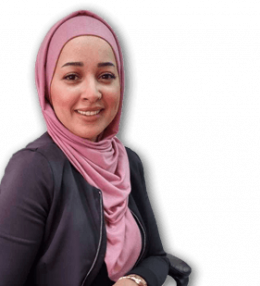 About
Won't take NO for An Answer, my nickname is Social-Genius, Fighter, Stamina, Self-motivated, and Super hyperactive Girl, with a weird Mix of Humor and seriousness. 
Information
Excelled in Achieving Passion and Ambition, utilizing the very Good Communication skills; with the very good background at Information system dealing with data management, committed to remain constantly aware of customer needs to ensure the customer satisfaction.
Highly skilled in providing information regarding products and services of the company, developing healthy customer relations and achieving business growth objectives.
Proven ability to build a sustainable and reliable relationship with customers to maximize business opportunities. 
Demonstrated expertise in working in multicultural environments with the distinction of understanding & exploring new markets for businesses growth.
Information
Master's Degree, Geographic information Science, Mutah University, Regional Center for Space science and Technology Education for Western Asia 
Bachelor Degree, Management Information System, Jordan University.