Hind Abu Qorah
Hind Abu Qorah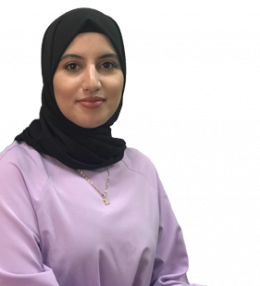 About
Ambitious girl, Thrives on challenges and constantly setting goals, passionate about achieving the long-planned objectives.
Information:
Pulling myself out of my comfort zone,  looking for an opportunity to do better and achieve greatness. Strong Social and confident personality that is qualified to take responsibility and teamwork with team members. Also having the ability to withstand pressure, high concentration, and the ability to solve problems.
Education:
Holding a bachelor's degree in Business Information Technology from The University Of Jordan.