Maysaa Sami
Maysaa Sami
Junior Project Coordinator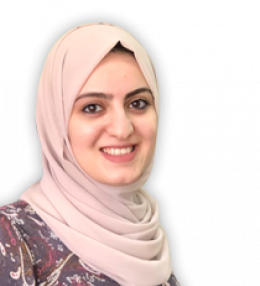 About
It is my communication, Microsoft office, and multitasking performance skills which made me want to play a major role In the Industrial Engineering field.
 
Information
As a junior project coordinator, I will be in charge of assisting my team in organising our ongoing projects, monitoring their plans, schedules, data, budget, and tasks.
I'll also do my best to deliver innovative and reliable projects to meet client satisfaction.
Education
Holding a bachelor's degree In Industrial Engineering from Hashemite University In 2020.