Mohanad Al-Oran
Mohanad Al-Oran
Business Development Manager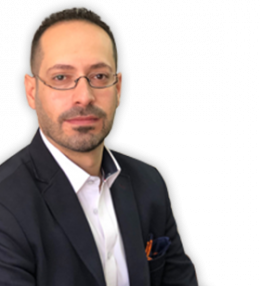 About
A qualified Business Development Manager who generate new sales leads, while maintaining a good working relationship with new contacts.
Experienced Business Development Manager who is responsible for :
Maintaining a good working relationship with new prospects.
Planning new marketing initiatives.
Providing new product developments to prospective clients
Following up new business opportunities with marketing support
Analyzing the target markets, including the industry, the company, the project, contacts to know which market strategies are preferable.
Helping NGOs to maintain IT security.
EDUCATION
Holding Bachelor Degree in Computer Information System from Al-Isra University 2002-2006.
CERTIFICATES
Certified Ethical Hacker (CEH)
Certified iso 27001 security implementer
Certified Information Systems Security Professional (CISSP).. In Progress.
Project Management Professional (PMP) Candidate (PMP)
Microsoft Certified Professional (MCP)
Windows Server 2008 Network Infrastructure, Configuring (MCTS)
Windows Server 2008 Active Directory, Configuring (MCTS)
Microsoft Certified It Professional (MCITP)
Symantec Technical Specialist.
Symantec Endpoint Protection.
Bitdefender Technical Diploma.
How To Be A Leader.
Cyberoam Ccnsp Firewall.