Nael Khalawi
Nael Khalawi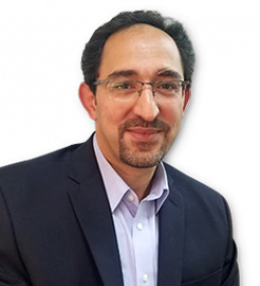 About
Defines success by maintaining a professional image and demeanor working hard every day and finding ways to establish a larger network of contacts and clients.
Information
Information technologies sales manager with strong business partnering skills, strategic thinking and commercial acumen. Highly experienced, with +20 years' business/sales roles in a range of IT sectors. Robust personal & professional values. Proven success at delivering strong results, always looking for ways to add value to the business beyond the commercial function. Excellent interpersonal relations and teamwork.
Highly motivated, sales manager and team-driven professional and collaborative team leader. 
Successful in building vital business partnerships; developing high performing teams, generating strong business; driving high operational and service standards.
Excellent communication and people skills. Analytical thinker and a strong negotiator. Enthusiastic sales manager with a passion for educating consumers.
"Always do your best. What you plant now, you will harvest later." -Og Mandino
Education
Holding a Master degree in Computer Science from Northeastern Illinois University with distinction/Honor, a Master Degree in Management Information Systems from Arab Academy for Banking and Financial Sciences and a Bachelor's degree in Computer Science from Princess Sumaya University for Technology.