Saja Khilfeh
Saja Khilfeh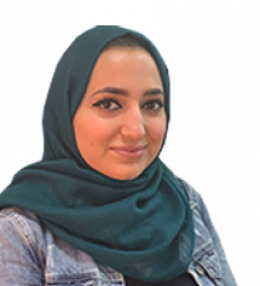 About
Highly organized team player who enjoys a fast paced challenging environment.
Information 
With an expanded experience in working with clients domestically and abroad, analyzing risks and opportunities, handling obstacles and knowing your clients were the keys to my success. 
Spiritual, perfectionist and strong is how I would describe myself! A healthy body, a healthy mindset, and positive thinking can take you a long way in life. 
Education
Holding a Bachelor's Degree in Computer Science from the University of Jordan since 2017