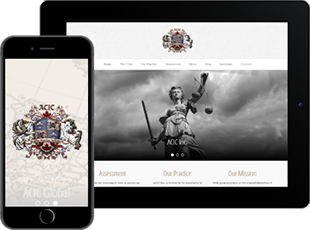 ACIC Inc. is a global leader in Immigration Law & Practice since 2002 with great emphasis on the enacted objectives of all immigration, residency, and citizenship programs and statutes. They work under, ACIC Inc. which operates in a way that is strictly professional with a primary focus on their clients' best interests. The old ACIC website was developed many years ago using .NET technology which wasn't serving their needs. Having been in the market for many years, ACIC had a large collection of content and information was in need to be delivered to its audience in an open and transparent manner.
Revamped site: Acic-net.com
What We Did
Complete Chain initiated the project with ACIC Inc. by assessing the problems, determining the solution and developing a plan to target the goals. The old site along with multiple resources was analyzed and restructured to architect a new site with a prominent user experience.
Complete Chain and ACIC determined the framework to meet the needs of their targeted audience along with the needs of their team. After conducting thorough research, a new website layout and information architecture were built to clearly organize the company's information to its targeted audiences.
The new architecture was also tailored to attract individuals to submit their details and form to ACIC and increase conversion rates. The development team built a fully scalable site using Drupal CMS with SEO enhancements to increase search indexing and visibility to search engines.
Implemented Services
Research & Analysis.
Content Support & Strategy.
Quality Assurance.
Visual Web & Responsive Design.
Web Design Extension & Guideline.
Search Engine Optimization (SEO).
Social & Multimedia Integration.
Hosting Infrastructure Setup.
Quality Control.
Maintenance & On-going Support.
Security Assurance.
Monitoring.