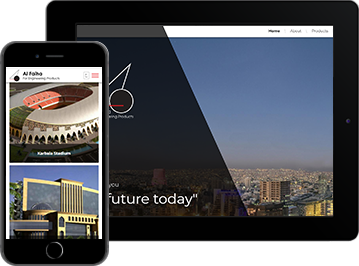 AlFaiha'a was established in Jordan in 1987 as a trading company specialized in construction chemicals. Later on, they built their own factory as a subsidiary company to manufacture concrete additives, curing compounds, release agents, protective coatings for concrete, repair products, and grouts.
Al-Faiha produces materials according to procedures provided by the licensing firm, under highly qualified supervision, using the same raw materials (or approved equivalents) and subject to strict quality control tests, ensuring that output is up to required international standards.
Website: https://www.alfaihaengineering.com/
What We Did 
Complete Chain was selected as a long-standing company in web development solutions to analyze and serve the company's expectations in the building materials industry.
Complete Chain and AlFaiha'a determined the framework in which the needs of their targeted audience were met along with the needs of their team. From the research, a new website layout and information architecture were built to clearly organize the company's information to its targeted audiences. The new architecture was also tailored to attract individuals and clientele to increase conversion rates. The development team built a fully scalable site with SEO enhancements to increase search indexing and visibility to search engines.
Implemented Services
We accomplished the following services:
Research & Analysis.
Content Support & Strategy.
Quality Assurance.
Visual Web & Responsive Design.
Web Design Extension & Guideline.
Search Engine Optimization (SEO).
Social & Multimedia Integration.
Hosting Infrastructure Setup.
Quality Control.
Maintenance & On-going Support.
Security Assurance.
Monitoring.