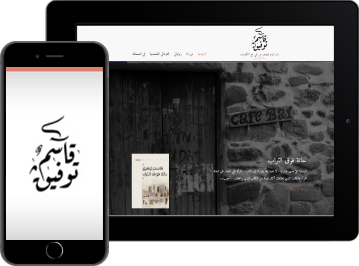 Qassem Tawfiq is a Jordanian novelist and storyteller (originally from Palestine) who spent his childhood and youth in Amman and still living there. He finished his education at the University of Jordan, where he graduated in 1978 with a bachelor's degree in Literature.
The author started writing in 1974 by publishing a collection of short stories for Jordanian and Arabian newspapers and magazines where he published his first story collection during his study at the University of Jordan in 1977.
Website: https://www.qasemtawfiq.com/
What we did
Complete Chain has created a user-friendly platform for the author "Qasim Tawfiq" that is powered by Drupal which allows the reader to simply access any news about the author, his novels, and his short stories. The website also enables the audience to easily contact the author through different social media channels.
The Homepage has accumulated his autobiography as well as his writing journey. It also facilitates navigation to other pages on the site by providing links to prioritize recent articles and pages.  
Implemented Services
We accomplished the following services:
Research & Analysis.
Content Support & Strategy.
Quality Assurance.
Visual Web & Responsive Design.
Web Design Extension & Guideline.
Search Engine Optimization (SEO).
Social & Multimedia Integration.
Hosting Infrastructure Setup.
Quality Control.
Maintenance & On-going Support.
Security Assurance.
Monitoring.