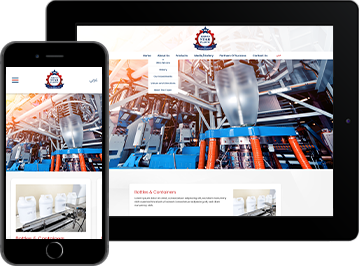 Jordan Star Plastic (JSP) is a family business established in 1979, covering over 15,000 sqm of land producing more than 800 tons of a wide range of primary, secondary and tertiary flexible plastic packaging, establishing a solid reputation as one of the leading producers in Jordan.
Over the past four decades, the company grew its wide range of products to include specialized barrier films, Special formed bags, laminated bags, FMCG and frozen food primary packaging, Non-Woven Bags among others as their key products in the flexible packaging market.
Website: www.jordanstarplastic.com
What We Did 
Complete Chain was selected as a long-standing company in Drupal Web Development solutions to analyze and deliver the JSP's expectations of their new website. JSP and Complete Chain determined the framework to meet the needs of the targeted audience regardless of their backgrounds along with the needs of their team. After conducting thorough research, a new website layout and information architecture were built to clearly organize the content. The new architecture was tailored to attract individuals and clientele to increase conversion rates. The development team built a fully scalable site with SEO enhancements to increase search indexing and visibility to search engines.
Implemented Services
We accomplished the following services:
Research & Analysis.
Content Support & Strategy.
Quality Assurance.
Visual Web & Responsive Design.
Web Design Extension & Guideline.
Search Engine Optimization (SEO).
Social & Multimedia Integration.
Hosting Infrastructure Setup.
Quality Control.
Maintenance & On-going Support.
Security Assurance.
Monitoring.
type of Project
Company Website, Web Application