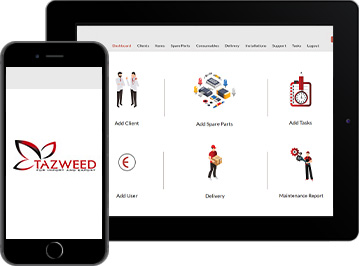 Tazweed for Medical Supplies is a Jordanian company specialized in importing and exporting of medical supplies.
Website: https://www.servicemds.com/user/login
What We Did
Complete Chain has created a user-friendly internal system powered by Drupal that will be available 24/7, fast, more convenient, and efficient. Tazweed internal system allows their employees to add their tasks and arrange their responsibilities on the system, which will help them save time and focus on important tasks.
 
It also enables them to monitor and track purchased orders in addition, to provide maintenance reports to their clients. The system can be accessed anytime and anywhere so that the reports are always up-to-date and accurate.
Implemented Services
We accomplished the following services for Tazweed:
Research & Analysis.
Content Support & Strategy.
Quality Assurance.
Visual Web & Responsive Design.
Web Design Extension & Guideline.
Search Engine Optimization (SEO).
Social & Multimedia Integration.
Hosting Infrastructure Setup.
Quality Control.
Maintenance & On-going Support.
Security Assurance.
Monitoring.