How Do The Best Community Managers Work?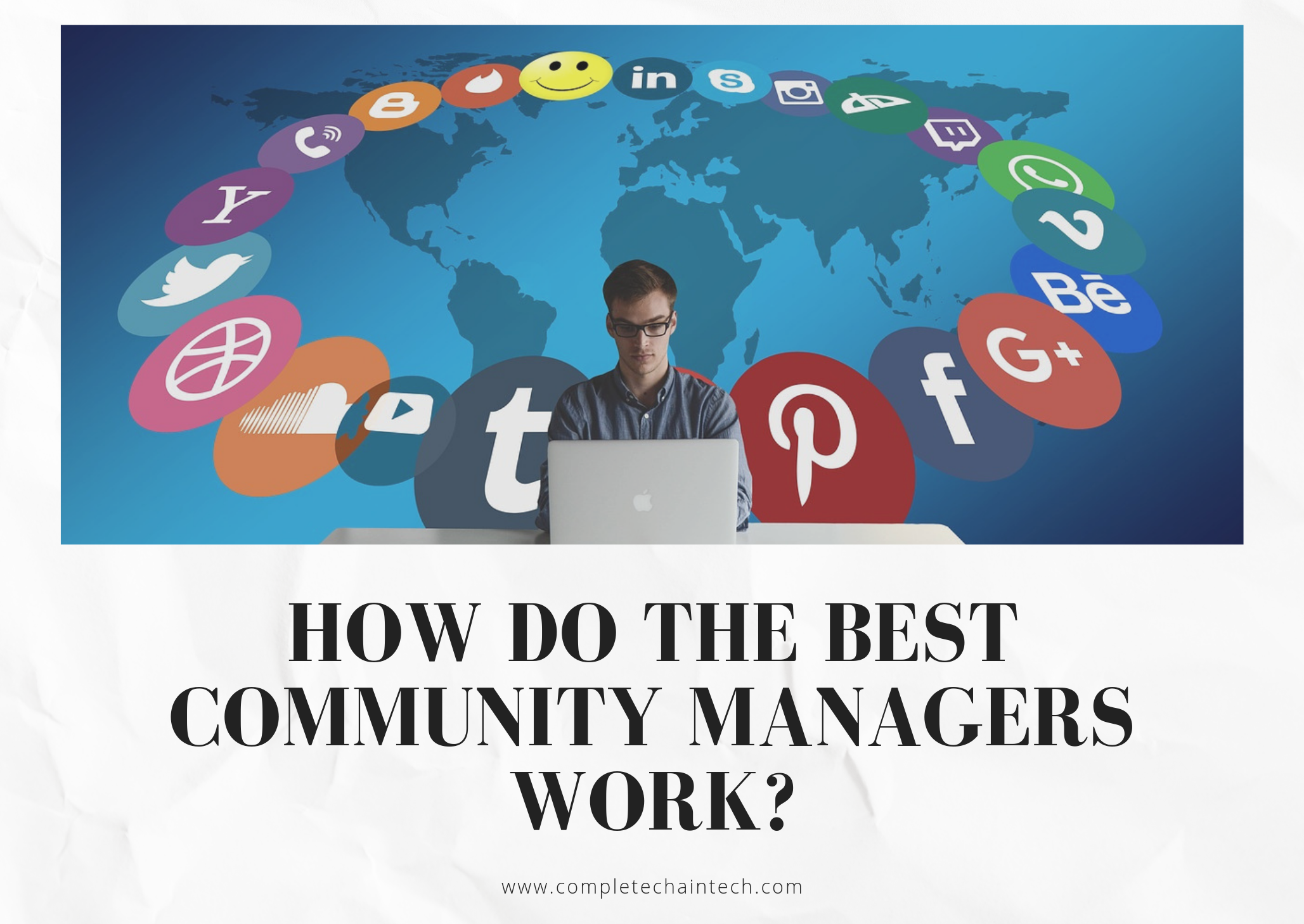 Are you a master multitasker? Can you juggle a lot of balls? Are you passionate about helping people and connecting them to solutions? Are you just trying to solve clients problems? Or leave them satisfied with the service they received? If you answered 'yes' to the questions above, Congratulations! You would be a great community manager. In this article we will discuss the key characteristics and skills a community manager should have to succeed in this competitive workspace, so how do the best community managers work?
What Is Community Management
Community Management as a whole is an important part of digital marketing, it can work with them to accommodate or maximize campaigns that the marketers plan to execute. So if your business does not have a dedicated Community Manager, your social media activity results will be limited.

Everything from fast to friendly responses will result in customers feeling valued, and in turn, place trust in your brand and the services you provide. 
Relationships building is the core of community management. Just like what Rand Fishkin - the founder of Sparktoro - said, "Don't build links. Build relationships".
Unlike the days before social media was born, where one-to-one contact between customers and brands was rare or required speaking on the telephone, it is now an instant and an expected part of customer service
Why Hire A Community Manager
While designers can choose colors and fabrics, programmers can program, and artists can do art magic. Community managers are always working with people to understand their needs. Many people have misconceptions about community managers, some think that they just send tweets here and there and respond to people's complaints, but they don't realize how much time it actually takes to be a good community manager! The two most commonly used keywords in the role of community manager are "engagement" and "growth". This boosts the idea that most community managers focus on new opportunities to grow the brand community as a whole. Being a good one means that you should:
Represent The Brand's Image And Voice 
Community managers deal with those who may or may not have heard about the brand, product or the services you create the awareness for.
And therefore, you as a community manager are responsible for dealing with any situation that might occur on the internet. In short, an effective community manager has to present the company in a way that encourages personal connections between the company and its clients.
Pay Attention To Customers' Discussions
It can do wonders for your marketing strategies like: Reputation management opportunities, honest feedback and a better understanding of how customers interact with your product or service.
Know How To Manage A Social Networks Crisis
The most common mistake is to react too fast without considering the potential risks first. Because one retweet or just a comment on Facebook can turn viral, reach thousands of people and deeply affect your brand reputation. So you need to be carefully! 
Act As the Bridge
A community manager's role is to act as the bridge between the brand and loyal customers.
Be The Brand's Ambassador 
Engaging with potential customers and building relationships is an essential role for community managers, you are also focused on measuring sentiment around the brand, using social listening tools in order to monitor feedback and engagement
Establish Community Guidelines
A community manager focuses on establishing community guidelines, as well as facilitating and moderating conversation between members. Just Like in our domain (The Medical Field), when we created a group on Facebook to connect all doctors who had questions about the Jordanian Board Exam. Another example is when a doctor asked us about the contact details for other doctor who had already passed the Jordanian board exam so they can ask about questions and references.
Have Passion For What You Do 
In my opinion passion is the key to success in all the domains and especially for a community manager, you should be passionate about the company and the brand you're representing, you should know how to engage with your clients in their customer journey.
Know How to Communicate 
It may sound like an obvious skill, but it plays a major role in the whole industry. You need to be flexible and know how to deal with people from different cultures and have different mentalities. Being a good listener is a key also, because it is not just about championing the brand, but also about listening to valuable customers' feedback.
Have Empathy 
A community manager must be able to empathize with the customers and their needs. And constantly remind their team to imagine themselves in their customer's shoes, in order to be able to make the customers problems their own, and meet their expectations. In turn, this can lead to greater loyalty and long-term success.
Know How to Analyze Data 
While community management is based on a lot of human and emotional attributes, it also requires that your organizational and project management skills be on point. With multiple platforms to monitor like Facebook, Instagram and Twitter, it is important to keep up with how communities respond in real-time, using analytical tools to measure things like reach, traffic and engagement.
Conclusion
Community Managers can be found in both small and large businesses and they usually wear many other hats and working often among the duties of other jobs, including digital marketers, social media managers, sales and designers to stay up-to-date on new services and features, as well collecting and forwarding customer feedback to the relevant parties. If you feel like this can be useful for someone, please feel free to share this with them. You can find our social media accounts at the bottom of this page, follow us for regular informative content. 
if you need help building a professional website for your company, you can get your free consultation here and our team of experts will get back to you.
If you're a Web Developer and want to join our team of experts you can send your CV to this email [email protected]