How do I choose a website design and development company?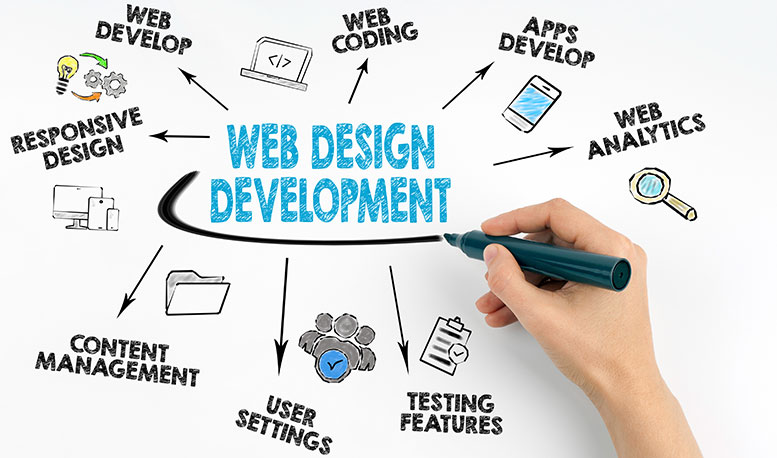 If you ask an experienced business owner how their website development went, you're likely to get an irritated expression or a response along the lines of, "which version?"
Without sufficient due diligence in the choosing of a web development business, embarking on your first website project can be a painful experience. And it's one that could have long-term consequences.
We've seen (or heard about) the good, the terrible, and the ugly over our web development industry. What we can guarantee is that the value of a knowledgeable expert cannot be overstated. Googling "web design" will only get you so far.
The following are the most significant criteria to think about when selecting a web development firm.
First thing you should look for is how many people will visit your website! This will help you determine how many visitors will actually be visiting your website and if they actually looking or searching for it. Then how many sales actually will be coming from your website! 
Second, you should look for a company that can create a one-of-a-kind and appealing website. For a bespoke website, you should also avoid using freelance web designers or a broad Web Design and Development Company. This will help your website reach a larger audience and encourage potential customers to do business with you.
Third, seek for a team of pros who have worked on website design before. It's simple to get a website from a low-cost provider with a good team, but the design may not be suitable. If you're not up to date on the current web design trends, you should also look for a team of experts who have worked with clients from various industries.
Fourth, your website's design is an important aspect of your brand. Your audience will be able to tell how your brand differs from that of your competitors if you choose the proper design. It will provide a sense of your brand to potential customers and urge them to return to your website. Your website's overall design and feel will make or ruin your business. You should also look for a company that provides a whole range of services, including branding. Everything you need to succeed in your online business will be provided by the proper company.
One of the most significant components and critical of your business is the user experience of your website. It's a vital aspect of your website's development, and it should reflect your brand. Customers should feel at ease when using your website, and if they do, they are more likely to purchase your products. To put it another way, your website is a representation of your business. It is critical to project a professional and credible image.
Attention to details; Small touches like this can build or ruin a brand's digital properties over time. A professional web development business understands the importance of how social media and search engines show information from websites and has the necessary knowledge. They collaborate with your organization to ensure that these areas are covered so that you may always present your best self.
There are recurring charges and expenses that should be recognized prior to signing the contract, in addition to the initial design and development expenses.
Hosting
Almost every web development company charges a fee for hosting a website, although even this varies greatly. While it may be tempting, this is one area where you should avoid becoming cheap looking. You get what you pay for in most circumstances, and that includes site uptime - you want your site to be available all of the time, not just some of the time. Don't cut corners on this one.
24/7 Support 
This is another area where price is variable. Some providers include a certain degree of support as part of their hosting packages, while others charge for time and materials. It's critical to realize that you'll have to make adjustments to your website, and there will almost certainly be a cost. It's best to know about and budget for those fees up front.
Conclusion 
There is no one-size-fits-all solution or definitive guide to web development, and each organization has its own business model. However, with a little research and the help of a reliable guide, you may end up with having your website and start achieving your digital presence. 
Don't forget to check the company's portfolio, read client reviews, see how fast the company respond to your email, ask for client references, as always if you need any assistance our experts are here for you.