Why HR is the key to your company's success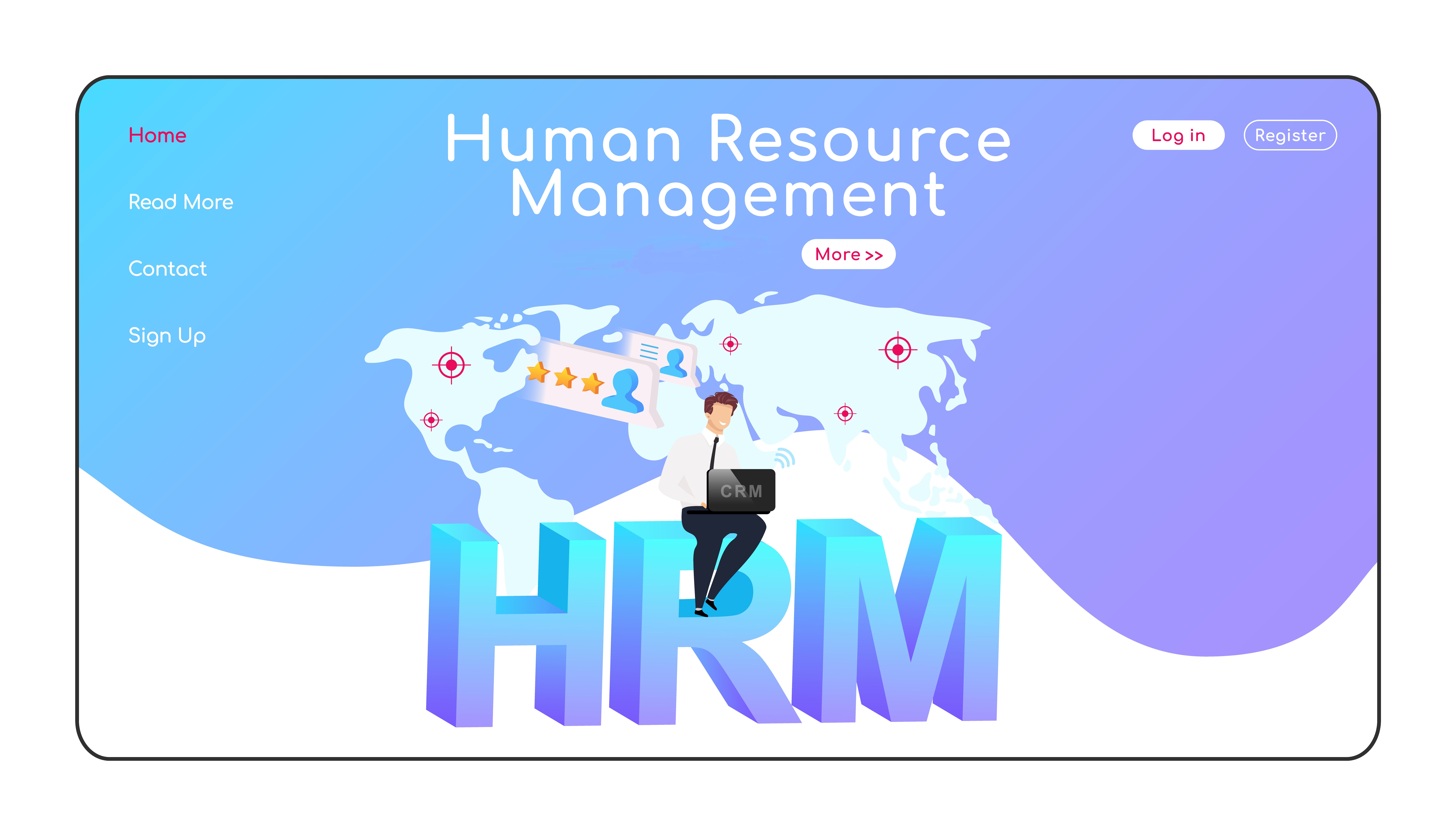 Because HR is primarily behind-the-scenes work, companies tend to forget about it. The HR department's responsibilities extend beyond processing payments and determining employee health benefits. HR is critical to the development of a company's strategy since it improves employee perception across the workforce and provides a well-rounded experience for employees.
Human Resource Management Is Necessary for Business Success
To save money, many small businesses skip hiring typical human resources employees, but this might end up costing them more in the long term.
Human resource management, or HRM, is a concept that involves "overseeing all things related to managing an organization's human capital" and "developing and managing programs that are designed to increase the effectiveness of an organization or business...(which) includes the entire range of creating, managing, and cultivating the employer-employee relationship."
One or more committed HR experts are often required to complete these and other critical HRM duties. However, many small enterprises are not established in this manner. 
Tracing the history of HRM
It took decades for the present HRM model to develop, and it required a significant shift in our understanding and practice of human resources.
The focus on staff management has been on efficiency since the Industrial Revolution and has continued until the 1940s. The emphasis switched to administrative activities in the 1960s and 1970s, with the completion and maintenance of documentation required to avoid regulatory and legal complications.
"Globalization, more competition, and a more unpredictable marketplace produced an atmosphere where organizational transformation was critical by the 1980s. Prior to the 1990s, HR was primarily known as 'personnel,' and its responsibilities were generally restricted to the administration of new hire paperwork and payment. 'Personnel' became 'human resources' in the 1990s, and the emphasis shifted to human capital performance.
Why HRM is needed ASAP
1.    Administration—including payroll, worker's compensation, taxes, employment eligibility verification, recruiting, onboarding and terminating.
2.    Employment law compliance—including legal and regulatory issues related to discrimination, civil rights, wages, tips, and overtime. 
3.    Driving employee performance—encompassing performance reviews, rewards, recognition, leadership, career progression, benefits, paid time off, bonus structure, compensation plans and more.
HRMS Success: How to Manage Human Resources
Human resource management software (HRMS) (also known as human resource information system) is a software product that automates the management of an organization's human resources processes and tasks. Has the ability to keep track of your employees' employment records; it also assists companies in gathering data on recruitment, performance management, benefits, and salary, among other things. Because of its numerous benefits, the need for human resources management software for your business cannot be overstated.
For hourly workers, the most effective HR software is a Human Resources Management System (HRMS). 
What are the benefits of a Human Resources Management System for your business?
1.    Your company will expand at a faster rate.
2.    The management of human resources will be as efficient as possible.
3.    It will be simpler to comply with workplace regulations.
4.    Your employees will be more satisfied, engaged, and loyal to your organization.
5.    When determining how an HRMS can assist your company, it's helpful to categorize the advantages into two groups: efficiency and engagement.
These benefits of a human resource management system make your company a better place to work. The efficiency and engagement benefits work together to create a culture of competence, mutual respect, and continual improvement.
HRMS vs HRIS vs HCM: Is There a Difference?
•    HRMS-Human Resource Management System
•    HRIS-Human Resource Information System
•    HCM-Human Capital Management
•    HRM-Human Resources Management
All are integrated software systems that manage HR functions.
Choose your HRMS carefully. This will ensure that it will improve the employee experience, maximize ROI, and help you execute your business strategy; Your HRMS has a profound impact on your employees, business processes, and performance. 
REASONS WHY YOUR BUSINESS REQUIRES HR SOFTWARE
1-    Administrative efficiency 
2-    Simplification of recruitment process 
3-    Improved communication
4-    Risk management and improved security 
5-    Ease of data retrieval for informed decisions 
6-     Higher productivity 
Human resource information systems are rapidly shifting their focus to the next logical level, which is employee self-service (ESS); ESS aids in the transfer and sharing of HR data, reducing administrative labor in HR departments by allowing employees to access their updated records.
This is accomplished by converting HR information systems from a client-server framework to a Web-based environment, allowing registered employees to access the interface from any computer with an internet connection. 
Conclusion:
Above all, your company's departments must be productive; this can only be accomplished by optimizing your employees' time and energy. Because all associated documents must be updated by hand, paperwork HR activities take a long time, squandering employees' productive time in long lines.
However, as previously mentioned, an HR information system avoids this, saving valuable time and, as a result, increasing productivity.