7 Things Web Developers Should Have To Get Hired In Big Enterprises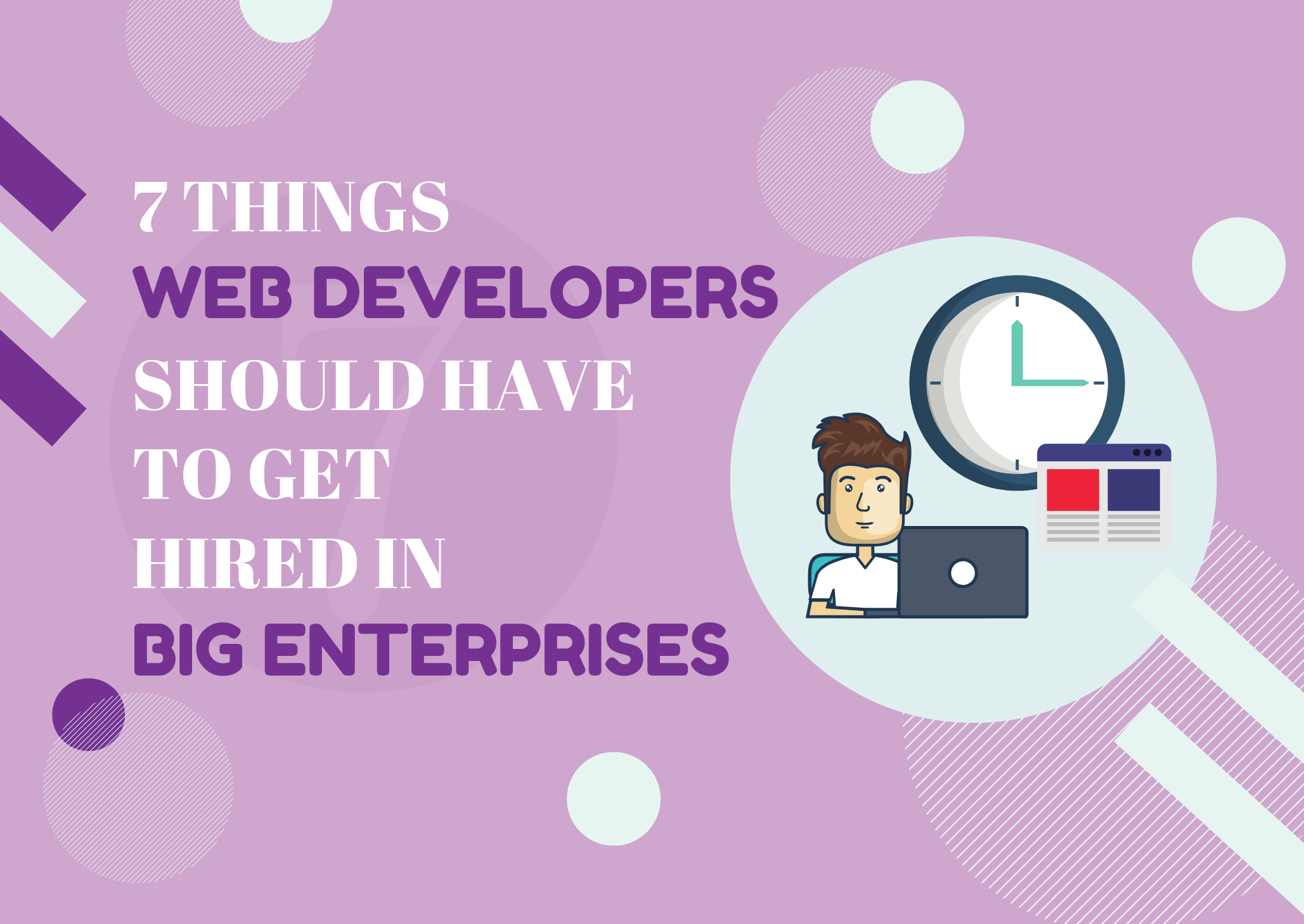 Since the online world is booming with potential for your business, it's important to hire a web developer to harness all these opportunities. But whether you pick a web developer on a full-time or a freelance basis, you still need to make sure that you are selecting the right person. And that's why we created a list with a few tips to help you identify the best web developer for your budget, below you will find 7 things web developers should have to get hired in big enterprises.
Web Developers Must Have
Programming Language
A good web developer should know a plethora of languages, he or she should know how to work with Drupal 8, WordPress and just about every content management system out there. Any additional knowledge is a plus. The web world is changing all the time, so having a web developer with lots of knowledge and willingness to learn helps a lot. It's also wise to pick a developer with aptitude. This means a developer that's willing to learn new things too, as it will help a lot in the long run.
Previous Experience
When you hire a professional web developer, he should already have multiple CMS websites under his belt. It all comes down to asking for references and samples. Usually you will know if a person is the right fit or not just by looking at their samples, so try to keep that in mind. Also, double check to see whether the developer worked on those sites, as some of them might lie.
Know What You Want And Find The One That Fits
One of the reasons why you can't find a good Drupal or CMS developer is because you don't know what to look for. You want to create a list with features that you want on your site. And then you can search for people specialized in this type of task. Learning about their capability in terms of the server environment, whether they are good at customizing templates or not helps a lot.
SEO (Search Engine Optimization)
Ranking is a crucial aspect for your website, so it's a good idea for the developer to have a bit of SEO knowledge as well. Not all content management system platforms have SEO optimization, so knowing how to optimize for search engines is a priority.
Marketing Background
Ideally, you want a web developer with a bit of internet marketing background too. He will know how to make your websites faster, how to make the site more appealing and so on. Having this kind of knowledge will help him or her place the right CTAs in the right locations on the site. Everything matters here, so results can be downright amazing every time.
Development Process
Not every web developer works the same way. Some developers go with a different pattern, so the idea here is to see whether the way they work fits your requirements or not. Does he follow the agile methodology and uses project management tools to help him or her stick to a development plan?
What About Security?
Since there are so many hacks and data loss problems online, is the web developer talking any security measures? What type of security implementations does he make? It will certainly help a lot if the web developer has the right amount of security knowledge.
Conclusion
We encourage you to use all these tips and ideas as you try to find the right web developer. As you can imagine, not every web developer is fit for every company. You just have to know what you are looking for and find the right person. It might take a bit of trial and error, but it will be worth it! We at Complete Chain make sure we hire top web developers as this will reflect positively on every project we handle for our clients, if you need help building a professional website for your company, you get your free consultation here and our team of experts will get back to you.
If you're a Web Developer and want to join our team of experts you can send your CV to this email [email protected]