Drupal and How Can Modules Boost Your Website Ranking?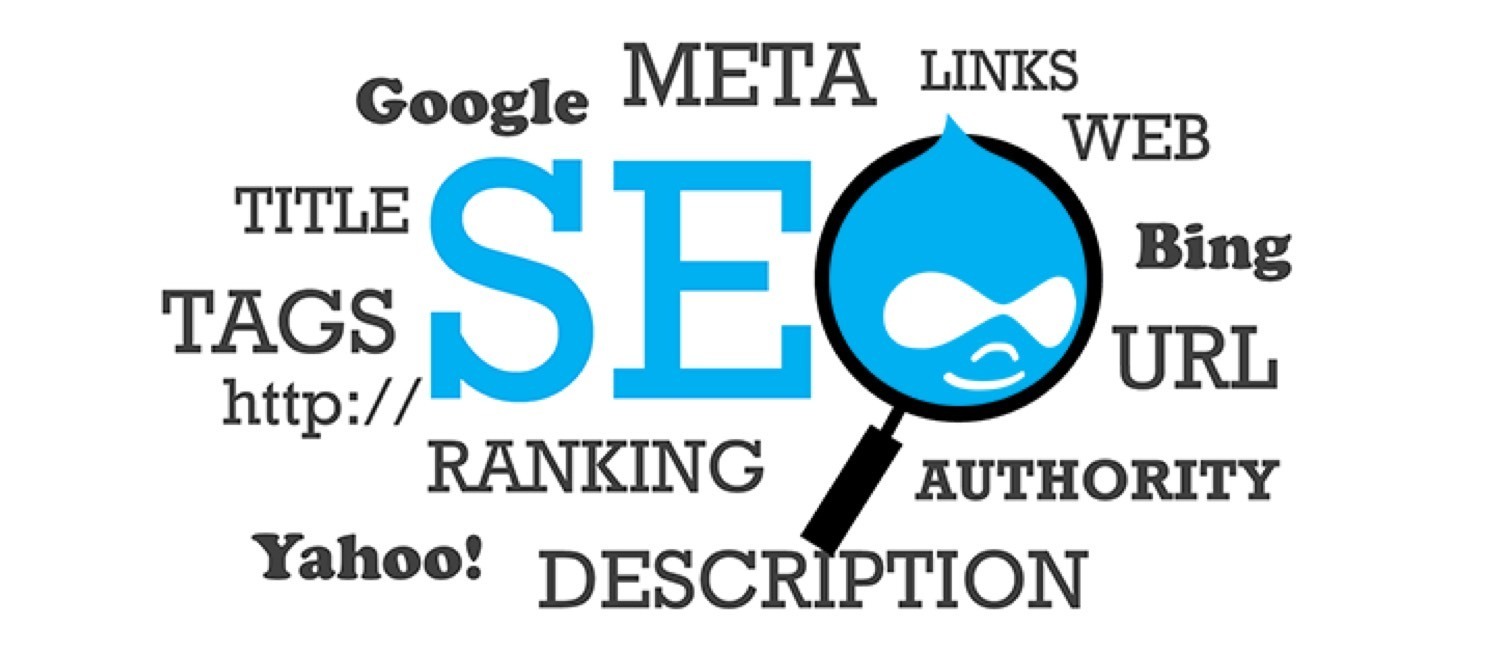 Every website owner (individuals and enterprises alike) aspires to be among the first results in search engines. This ensures your website's reach to more people which reflects on the number of leads you generate. While the cyber net is full of websites, what could make your website stands above all? The answer to that is Search Engine Optimization.
In this article, we'll talk about the SEO modules in Drupal Content Management System. But before we start, we need to answer the following questions:
What is Drupal?
Drupal is a free, open-source content management software (CMS) that is used to create and develop many of the websites and applications you use. It's freely available for possible modification and redistribution. In addition, it offers a CMS framework that lets you add, publish, edit, or remove content.
What is Search Engine Optimization (SEO)?
SEO stands for "Search Engine Optimization". It is the process of optimizing and improving your website to increase its visibility for people when they search for a product or a service related to your business using Search Engines. This ensures the maintaining of your current database of customers and attracting new ones.
SEO's implementation in Drupal
Drupal as one of the top open-source CMS's, offers a variety of options to enhance your SEO. In particular, it offers many modules that ensure you score a high rank on any SEO tool and thus, pushing your website's rank to be among the top results. The main 6 modules are:
1- PathAuto: is an SEO module that offers you an easy way to define automatically generate URLs that are both user-friendly, and easy to remember.
2- XML sitemap: An XML sitemap is a file that lists a website's important pages, making sure Google can find and crawl them all. Drupal offers you a site map that makes it easier for search engines to categorize your website. It also provides a single point of data for search engine bots to refer to and gain a strong understanding of your site.
3-Redirect: It is a module for preventing dead/broken links inside your website. It's also responsible for creating short links in advertising materials. Also, it ensures that you do not lose traffics if you remove or take down a link from your website.
4- Meta tag: this module gives you the ability to add more metadata to your website. This includes tags, page titles, descriptions...etc. Search Engines use the metadata to rank the websites and accordingly show the results on the pages.
5- Drupal SEO Checklist: this module is not for improving your website's ranking. However, it will equip you with the skills and knowledge to make the necessary changes to your site. It also provides a simple report of what improvements should be done and allows you to check off each task as you work through it.
6- Google Analytics: Google Analytics is not a Drupal SEO module. Nonetheless, it's a powerful tool that helps you with monitoring traffic and offers an in-depth analysis of your site.
- Conclusion:
While creating websites alone is no longer enough to gain a competitive advantage, the answer to the "What should I do?" this question has never been easier. The SEO, if correctly implemented, will ensure the best results for your site that will reflect on your business. Moreover, Drupal has implemented the best and easiest of modules to ensure a smooth experience for the users. Thus, creating the fixer elixir; a fabulous experience mixed with a high ranking.