Magento vs Drupal: The CMS War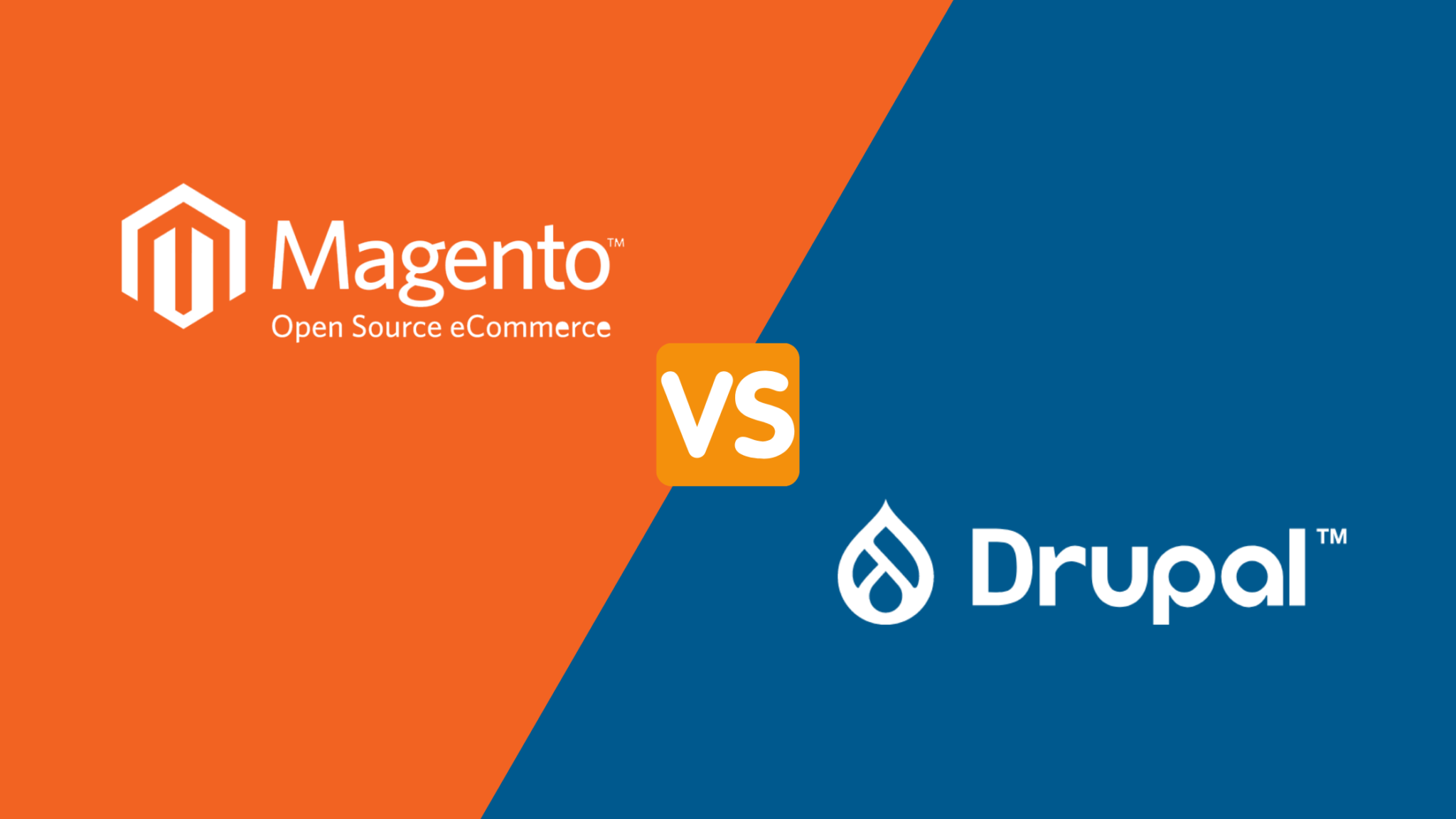 Which is Right for Your Ecommerce Business? 
If you're planning to move your business online, there are a few platforms worth investigating. This blog will compare and contrast Magento and Drupal, two of today's most popular eCommerce platforms. On the basis of popularity, functionality, scalability, content management, SEO, we'll evaluate the two open-source platforms. Then you can decide which one is best for you. 
What is Magento?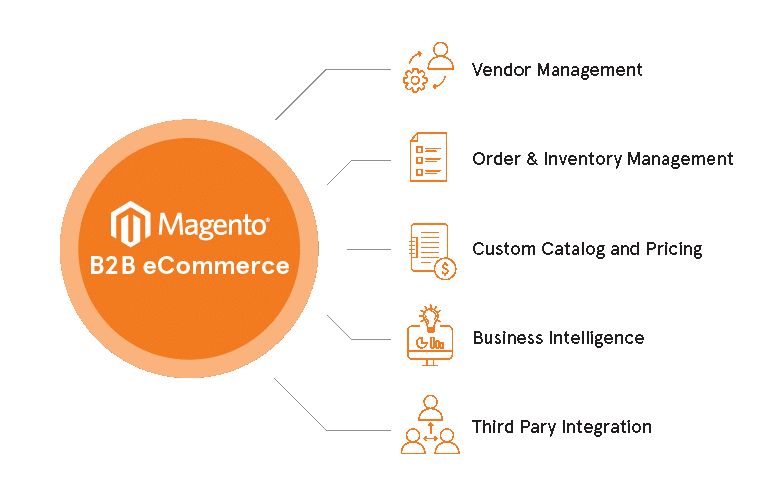 Varien founded this open platform in 2008, which is written in PHP. Approximately 250,000 firms have been enabled by the platform, according to our sources. Magento Community Edition (CE) and Enterprise Edition (EE) are the two versions of the platform. (EE) The initial version is a free open-source plan that includes enough important features and extensions to run your business in a basic and uncomplicated manner. Magento EE is a more deluxe version of Magento, featuring more advanced features and functionality developed primarily for large-scale organizations.
Over the previous few years, this eCommerce software has gained a lot of attention. Magento has been able to quickly introduce some new features because to its flexible modular structure and helpful scaling and UX solutions. 
What is Drupal?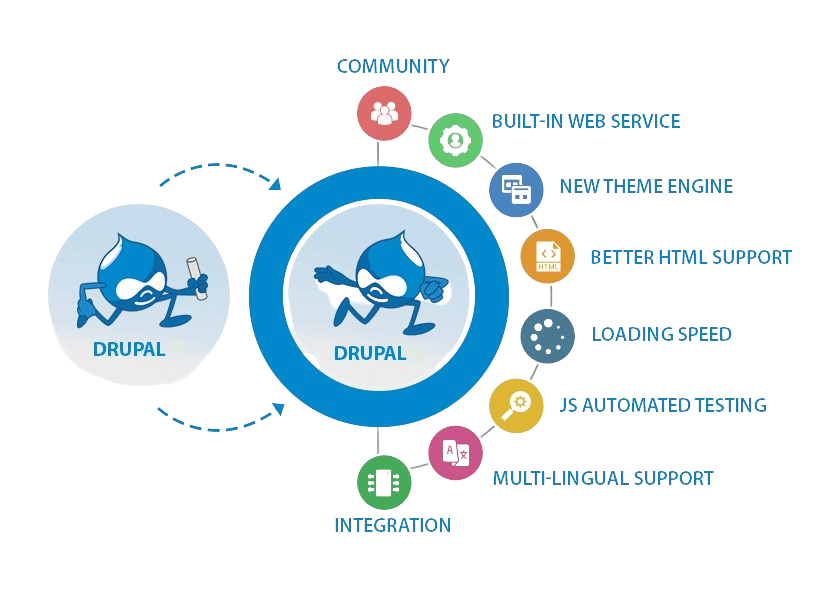 Was founded in 2001, Originally written by Dries Buytaert, 
after 2017 more than 1,180,000 sites use Drupal. These include hundreds of well-known organizations, including corporations, media and publishing companies, governments, non-profits, schools, and individuals.  
Drupal is open-source software. That means it's constantly being improved by tens of thousands of enthusiastic programmers. It began as a content management system but has evolved into a framework. It can run anything from a simple blog to a major government website, as well as a discussion forum and an e-commerce store.
Drupal is written in PHP as well. It has a standard version called the Core. Over 30,000 modules have been provided by Drupal community developers that work with the Core to give extra functionality. Drupal should be available for quick and easy installation on every good web host.
Magento Vs Drupal: Popularity
Magento is a prominent eCommerce platform that is utilized by a lot of companies. According to our analysis, Magento currently hosts over 755,000 websites and has over 212,000 live websites on its platform. The eCommerce site receives traffic from all around the world, particularly in the west, including the United States, the United Kingdom, and Canada. While Drupal's market share for Jan 2021, was 7.1%; This means that about 4% of all websites all over the world choose to use Drupal.
Magento Vs Drupal: Features & Functionalities
Magento draws traffic, but Drupal has the edge at SEO. E-commerce businesses that plan to integrate a lot of content with their product offerings should go with Drupal Commerce.
On the other hand, Drupal provides its clients with functions more basic functions such as order tracking as well as payment processing and shipping features. Moreover, as a user, you'll have access to discount pricing and the calculation of fees or ads.
Thus, when it comes to discussing key features and functionalities in this Magento Vs Drupal debate, Drupal is detailed and more reliable in providing stronger features for its clients.
Magento Vs Drupal: Scalability
Scalability is the ability to respond to changes in market demand and supply, as well as changes in the business model, over time. In our Magento vs. Drupal argument, this is a critical factor to consider.
Both Magento and Drupal Core are highly scalable, as we said earlier that Magento draws traffic, but Drupal has the edge at SEO. Drupal is not inferior to Magento. There is no matter to scale a Drupal website with your needs among the online spaces. For this reason, many large firms have chosen Drupal Commerce to run their websites. Tesla is a great example of a huge-traffic website using Drupal. 
Magento Vs Drupal: Content Management
Your Drupal website will enable you to create an array of different content types by integrating different attributes and custom fields.
As opposite to this, Magento is thought to provide a standard content management system. 
Magento Vs Drupal: Learning Curve
If you're looking for an interface that both admins and visitors are comfortable with, then Drupal is for you. 
Magento Vs Drupal: Support
As previously stated, Magento comes in two: the open-source Community edition and the Enterprise edition, which is split into Magento 1 and Magento 2.
Users of the Community Edition can seek help from resources like as DevDocs and the Magento Forums, or they can be referred to experienced developers.
When it comes to Drupal Commerce, all questions should be directed to the Drupal Stack Exchange, as well as Slack support and a support forum. The site also includes a ticketing system for more effective and efficient technical support. 
Magento Vs Drupal: SEO
Drupal for eCommerce provides a platform that seamlessly intertwines content and goods, driving both online and offline sales via a smooth user experience, optimal merchandised tools, and effective SEO strategies, among other features.
Magento Commerce now offers a dedicated content management system (CMS) module that provides drag-and-drop capability as well as block-based post-construction, comparable to the current WordPress version.
Both systems are suitable for search engine optimization (SEO), but Drupal has an edge in this area since it is configured to function as a content management system (CMS). 
Magento Vs Drupal: The CMS War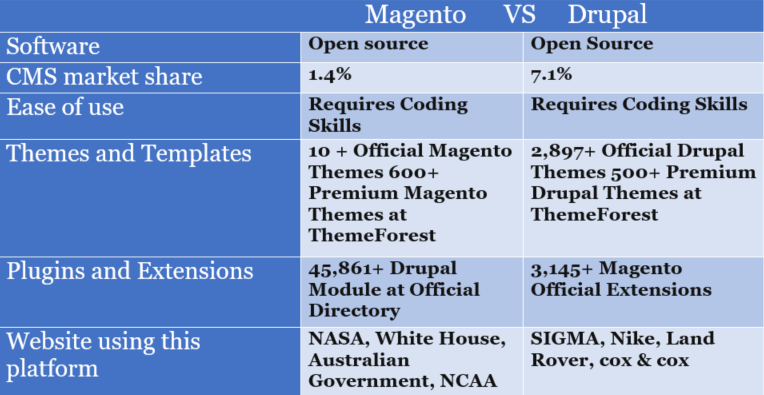 Conclusion 
choosing between Magento and Drupal is not a contest, just a business decision , so Choose wisely 
Drupal is suitable for both professional developers who are able to build their own system configuration on the basis of the core, and beginner webmasters who can use ready-made assemblies. It is effective when you want to create a large project that will be distinguished by stability and a high level of security.
We hope that all this information will help you choose between the two platforms. You can always contact our experts for further details.