Drupal Web Development Is the Best For E-commerce Solutions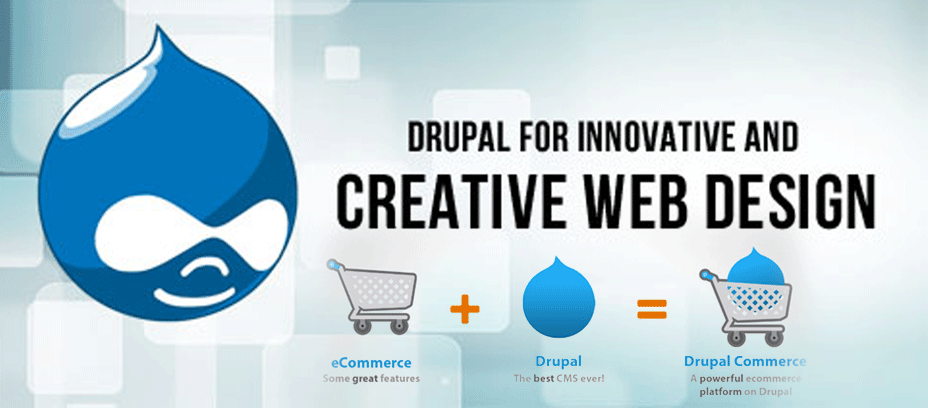 Drupal, one of the most comprehensive open-source CMSes today, is ideal for eCommerce companies. It provides you with the ideal platform for creating content, as well as integrated marketing, payment, and fulfillment solutions to help you reach a larger audience.
There are numerous benefits to using Drupal for your E-Commerce website development. The following are the five of them:
1-     Unimaginable Capabilities: Drupal Commerce has extensive and effective functionalities such as polling administration, graphics, and more, which help developers create advanced websites. You can also use Drupal to incorporate forums, photographs, event calendars, and videos into your website. Furthermore, its multi-user functionality makes it particularly beneficial when developing a website for a business client.
2- Advanced Modules: Drupal commerce comes with fundamental capabilities in the form of core modules, as it is a modular, open-source web content management platform. Secure Pages is one such module. It's a pretty simple module that allows you to ensure easy methods on your site by using some basic examples matching. These modules improve the website's performance
3- Fast Deployment: Drupal commerce-based websites can be up and running in a matter of hours. Our developers don't have to worry about the platform for managing content, pictures, and third-party integration after the core is deployed. If you employ the correct Drupal development services, you can make adjustments after the site has been released. Changes to a live site can be made in response to company demands and feedback.
4- Smart Device Friendly ((Smart Device Compatibility)): 
Because of the growing popularity of mobile internet and the fierce rivalry in the business sector, it is nearly impossible for any marketers, organizations, corporations, or advertising to operate without a mobile-friendly website. It's worth noting that Drupal ecommerce is heavily employed on these sites.
All types of businesses profit from internet marketing. Drupal Commerce produces websites in such a way that they can be viewed in the same way on Android phones, iPads, and other smart devices as they can be viewed on the website.
5- SEO Friendly: Drupal's SEO Modules, which include Page Title, Pathauto, Sitemap, and XML Sitemap, allow a variety of options for making information visible in a search engine friendly manner. The significance of Drupal development services stems from the fact that all of the major search engines, such as Google, Yahoo, and Bing, are content-driven, and they prioritize high-quality, profitable content when ranking websites.
Conclusion: 
Drupal is often regarded as the best platform for building e-commerce websites. Drupal development services provide top-notch features and flexibility, allowing you to design a stunning website that is safe in every way. Drupal is progressively being used by various types of organizations around the world, both governmental and non-governmental. In a nutshell, it's a fantastic tool that has brought a new era of website construction. While there is no shortage of Drupal development companies in today's market, you can easily obtain the Drupal development services you require to improve the effectiveness of your websites!