Ala'a Alhmoud
Ala'a Alhmoud
Senior Operations Officer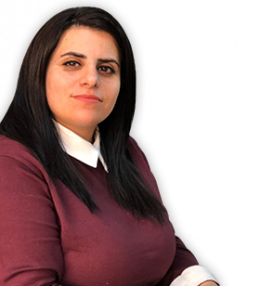 About
An effective operations officer who focuses on handling customer requests and complaints, provide appropriate solutions and alternatives and ensure clear communication to all internal and external interfaces.
Information
I have one chance to Live! And I am grateful for that, I am a person who's trying to seize all the moments of my life to learn, enjoy, love, and help.
I am an experienced operations officer, and I gained my experience by working in many different environments which enabled me to earn some skills such as problem-solving, time management, flexibility, active listening, and customer service. I am also able to work effectively with a team.
I'm always looking for the opportunities that give me a chance to continuously; renew, augment and improve my knowledge and experienceوand to make a positive difference in the society that shapes who we are today.
Education
Holding a bachelor's degree in finance and banking sciences from Hashemite University ( From 2007 to 2011 ).