Eman Bani Amer
Eman Bani Amer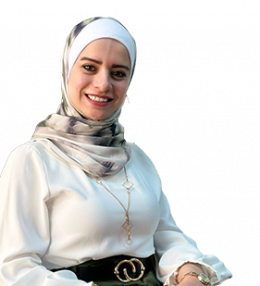 About
An ambitious individual with a strong passion for knowledge and creative activities. Reading and research are important skills I possess.
Information
A very passionate and ambitious front-end developer who uses her technical knowledge and skills with a clear and positive mindset. I am very keen on continuous learning and developing my skills in order to be part of the change. I believe that hard work and commitment allows one to prosper in their career.
Education
Holding a bachelor's degree in Computer Science from Yarmouk University.