Jumana Al-Shweiki
Jumana Al-Shweiki
Projects & Operations Manager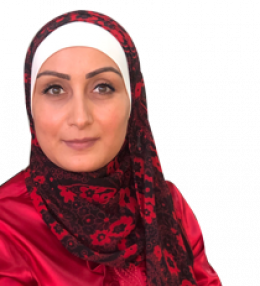 About
Dedicated Projects & Operations Manager & effective leader for overseeing and ensuring that businesses run efficiently.
Information
As my role requires strong diplomacy and ability to communicate common goals to a diverse team, I am a professionally qualified, determined and enthusiastic Leader with a meticulous eye for detail in facilities business functioning. I'm using proven methods & cutting-edge technology to streamline operations and increase productivity. My strength in communication & my extensive knowledge of process optimization has directly contributed to my ability to build and maintain a client base and work effectively within a large and dynamic team.
Education
Holding a Master Degree in Computer Science from Amman Arab University 2019 & a Bachelor Degree in Business Information Systems from the University Of Jordan 2012.
Career Responsibilities
Provide inspired leadership for the organization.
Make important policy, planning, and strategy decisions.
Develop, implement and review operational policies and procedures.
Help promote a company culture that encourages top performance and high morale.
Oversee budgeting, reporting, planning, and auditing.
Identify and address problems and opportunities for the company.
Build alliances and partnerships with other organizations.
Support worker communication with the management team.