Ayman Abu Saqer
Ayman Abu Saqer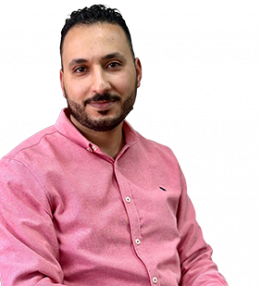 About
A technical support engineer with good experience in troubleshooting networks
Information
A technical support engineer with good experience in troubleshooting
networks. good team player who cares about customer satisfaction by
following up with the clients and providing multichannel support.so my goal
is always to achieve a high customer satisfaction.
Education
Holding a bachelor's degree in Communication and software engineering from
Al-Balqa Applied University.
Certificates:
Completed Courses and trainings:
A+ : - ( Hardware And Operating System )
MCITP : - ( Microsoft Certified IT Professional )
MCSA : - ( Microsoft Certified System Administrator )
CCNA : - ( Cisco Certified Network Associate )
MATLAB